Reading Frenzy Bookshop
As you explore our website, you'll find our Online Store where you will be able to choose from over one million titles from 40,000 publishers! The Staff Picks page will give you an insider's look into some of the best books available. You'll also see very quickly that each staff person has very unique book tastes! Our Events page will let you know where Reading Frenzy will be in the community and what's happening at the shop. We have lots of author events, book clubs, writing clubs, local musicians, and other fun things planned to make this a great place to check out in Zimmerman! And you won't want to miss our Other Products page! This page is currently under construction. In the future, you will find all the items that are available at the store. Contact us now, if you have seen something at the store, that you would like to order online. Please contact us directly to order these items. You'll also find a tab for Our Story. This is the story of Reading Frenzy BookShop so far. You'll find out where this whole idea came from and where it's going! There also are tabs to obtain information on fundraising opportunities through Book Fairs and our Affiliates program. Finally, you can contact us for more information or sign up for our mailing list to receive updates, promotions, and discounts.
THINK LOCAL-BUY LOCAL!
Upcoming Events and News
Reading Frenzy Opens New Branch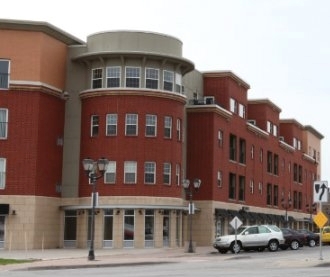 Reading Frenzy Bookshop, Zimmerman, Minn., has opened its branch in the new Elk River Area Arts Alliance Building in Elk River. The store will have its grand opening on Saturday, April 20, which will feature an event with Eric Dregni, author of Vikings in the Attic: In Search of Nordic America and In Cod We Trust. His appearance is, said owner Sheri Olson, an example the kind of tie-ins she wants to do with the Arts Alliance, which has an exhibit this month from the American Swedish Institute.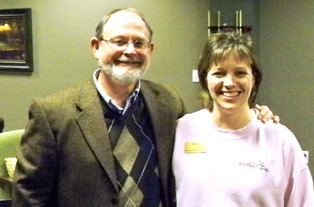 Author William Kent Kreuger with Reading Frenzy owner Sheri Olson.
Last Friday Reading Frenzy hosted its first author event, for William Kent Krueger, whose new book is Ordinary Grace. In an auspicious debut, the event was sold out, Olson said.

As noted by the Star News, Olson plans to hold "town picnics and author grillings" this summer on the 3,000-square-foot patio outside the Elk River Arts Alliance building, in conjunction with weekly concerts in the Rivers Edge Common Park, about two blocks away.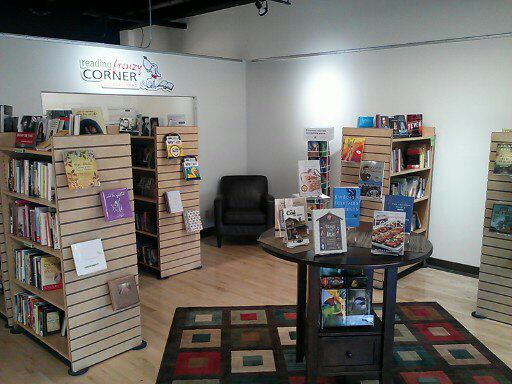 "I'll be combining my efforts with what's already going on and what will be going on to provide a match," Olson told the paper. "I think we can help each other. It's a win-win for the Arts Alliance and us. We hope to bring people through their doors."

She added that the meals will be inexpensive, and "each week we'll have a different author signing their books and talking with the crowds." The concerts draw an average of 500-600 people, with 1,500 for the big acts.
Click here to read more at Shelf Awareness
Reading Frenzy owners open new corner bookstore By Jim Boyle
Click here
We are featured on the "Shelf Awareness" Website

Click here
We are featured on the "C-Bayless Photography" Website

Click here